Toronto Long Term Disability Lawyers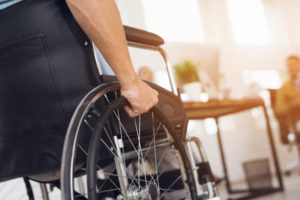 Your Long Term Disability Benefits have been terminated or denied. Now what?
As experienced long term disability lawyers, Z Legal Litigation Lawyers strongly believe that being proactive and quickly addressing denials for long term disability benefits or termination of long term disability benefits is essential in ensuring that our clients' financial interests are protected.
Long Term Disability (LTD) benefits are intended to assist you, the employee, if you are unable to work for an extended or indefinite period of time. If your benefits are denied, this can leave you in a very difficult financial situation.
The wording of each policy varies, and it's crucial to have an experienced Long Term Disability lawyer at Z Legal review your medical history, policy and available benefits.
Even when employees have legitimate claims, many insurance companies will continue to resist paying, in the hopes of dissuading the injured person from obtaining the Long Term Disability benefits to which they're entitled.  That's when you need a Toronto long term disability lawyer on your side.
Call Z Legal today for a free consultation.